Educating for Covid-19 and Beyond | Letters to the Editor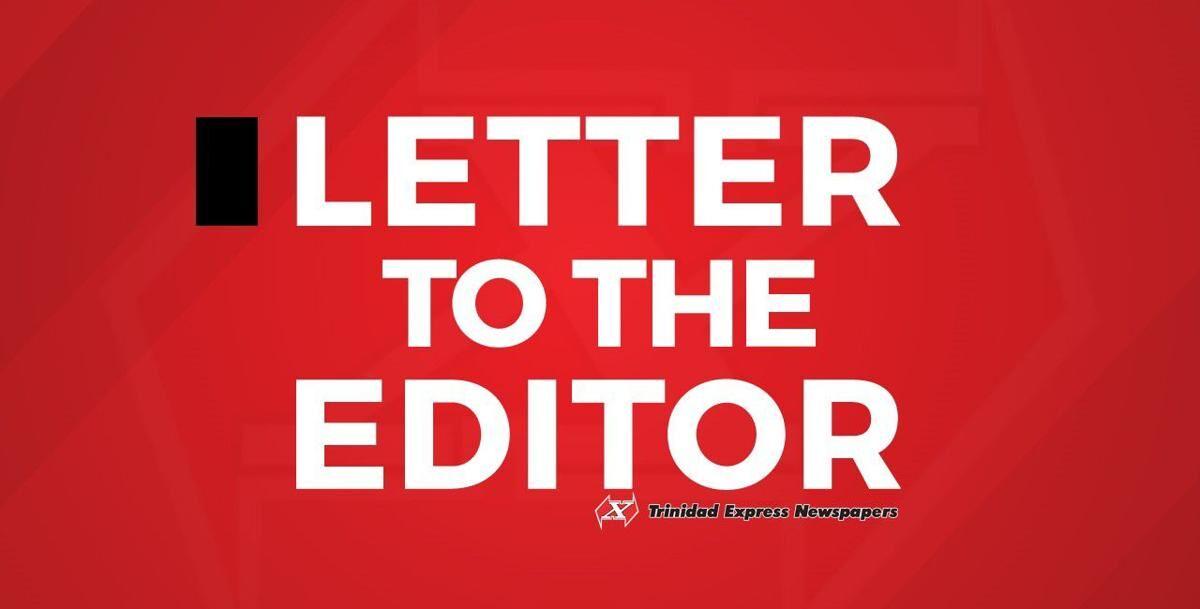 The health advice from our Covid-19 response team for washing your hands, wearing your mask, and staying away from social gatherings exceeding five does not leave the T&T public any wiser when it comes to dealing with health issues.
I want to challenge politicians, ministers, doctors, nurses, teachers and pastors and anyone who thinks the rest of the population is unruly, temperamental, inconsiderate and having fun with the virus.
Who among us is disease free who escorts us to the grave? How long has the disease been contracted? What attempts have been made to separate from the disease and what has been the level of success? Would you rate your effort 100%? What is your current attitude towards your condition? Or do you deal with the temptation to come back to that state of health?
I am sure your answers will show that you are not faultless. We cannot look anyone in the eye and say that we have no challenges.
Not all unhealthy habits and patterns developed overnight. It takes time and effort to make tiny changes, so no one should expect success to come overnight.
The three 'W's' required to keep Covid-19 at bay and the hysterical rush to get vaccinated and sting the world's population are ideal for preparing us to live at the mercy of disease. Academic training and qualification must be tempered with common sense and the experience of observing and documenting what nature reveals.
We gave in effortlessly to the vaccines because we have been cornered, faced with death and will do anything to escape it. How not to predict illnesses?
Over 95% of us will survive this cycle and still have no plans for dealing with future encounters. Let's live and stop operating to avoid dying. One thing is certain is that death will come, so we must spend our time living.
Having received a body at birth and the responsibility to nurture and develop it to participate in this world, it behooves us to make healthy behavioral choices.
Just as prison is for those with extreme delinquent behavior, so too should the hospital be for those who refuse to engage in behavior modification and break their contract with mother nature.
In an effort to achieve positive results under its watch, the Covid-19 response team has been frantic and haphazard in its approach, disregarding the time required and the many steps to be taken to achieve behavior change.
We have not been brainwashed into changing unhealthy behaviors. It is assumed that changes will be made if and when we see the need for them. If we take into account the force of habit, we can be our own worst enemy, stuck on the path to destruction.
The fight against the virus must begin with realizing among leaders the need for change. Information is more critical than treating people like idiots and illiterates. If there are no small steps out of the crisis, people will hesitate.
Time is always of the essence. It is a commodity that the individual needs to make the necessary adjustments. The thousand mile journey begins with one step, even though that step lasted a month. This small change should be recognized and sustained until it becomes a habit requiring less conscious effort and lessening the temptation to revert to the old ways. The slower the change, the greater the collateral damage.
The role of education in a pandemic should be both short term, to deal with the current emergency, and long term, to deal with future crises. The individual must change his behavior, especially when it comes to his survival.
Since John Public is not a driver or agitator of these events, they need realistic goals and must be empowered to monitor and analyze what repackaging can be adapted to replace the old impression.
The man in the street does not consider it his responsibility to resolve the Covid-19 dilemma. The virus only confirms his economic position of living on the brink of collapse and his motivation to support blockages is quickly fading. The return to the beaten track is more comforting and natural.
The highest ranks in society have a lot to gain as they could lose significant income and profits and their control over people and are therefore more inclined to change their behavior. They can even condemn the attitude of the masses especially if they come back to unhealthy choices.
That is why education is a matter of life for life.
It will take more than a state of emergency and many more Covid-19s for humans to let go of their social nature, retain the magnificent power of touch, and trade the fun of the fresh air and the sun for subsidies, hindrances and more stress and poverty.
Lennox Francois
Covered