First Busey Action: Getting Paid to Wait (NASDAQ: BUSE)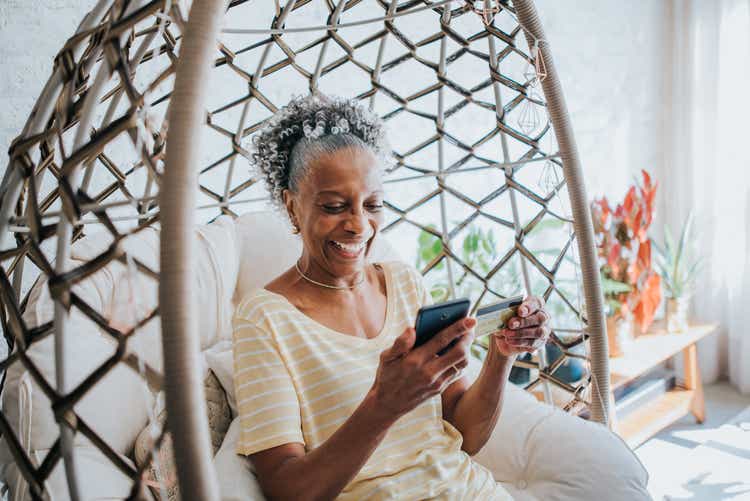 Overview
First Busey (BUSE) is a 150+ year old bank headquartered in Champaign, IL. The bank offers full-service community banks serving the IL, MO, IN and S. FL markets. In addition to the commercial banking segment, Busey operates a wealth management practice, managing $12.7 billion in assets under management. Additionally, Busey operates FirsTech, a payment technology solution that provides comprehensive payment technology solutions suitable for online, mobile and walk-in services. In FY21, FirsTech processed 31 million transactions and $9.5 billion in payments processed.
First, Busey has a successful track record of acquisitions. Over the past ten years, the bank has carried out six operations:
2015: Acquisition of Herget Financial Corp allows BUSE to enter the Peoria market;
2016: The acquisition of Pulaski Financial allows BUSE to expand into the Saint-Louis market and increase the operational efficiency of the bank;
2017: First Community Financial Partners & Mid Illinois Bancorp: the acquisition of the first community bank allows the bank to develop in the attractive and contiguous market, to access a base of quality deposits; The acquisition of Mid Illinois Bancorp allows the bank to increase its market share in Peoria MSA and realize savings through synergy. Finally, improving the franchise strength of assets under management;
2019: The acquisition of Banc Ed Corp is a step to continue to strengthen the St. Louis market and add branches and assets under management;
2021: Acquisition of Cummins-American Corp strengthens bank's presence in Glenview, IL
The bank's track record as a cautious and disciplined acquirer has shown investor confidence that the bank is likely to continue to leverage acquisitions to create value. The acquiring capabilities enable the bank to become an experienced multi-state operator with a proven model. Historically, ROI of tangible book value is less than ~3 years, which is attractive for typical acquisitions.
FirsTech launched the merchant service program in 2018, enabling the nationwide credit card processing offering. In 2020, FirsTech brought on Farhan Yasin as President and Humair Gharui as Chief Product and Technology Officer to continue driving innovation in the payment space. Service product of FirsTech Government, utilities, insurance, telecommunications, healthcare and other financial institutions. FirsTech reported 18.7% revenue growth in FY21 and represents only a tiny fraction of royalty revenue. FirsTech's solution has gained exceptional customer retention with 98% net retention despite a relatively nascent offering. In Q4 21, FirsTech completed three major implementations and went live with enterprise customers with payment module expansion. For anyone in the payments space, the "land & expand" strategy has proven to be an effective strategy for driving revenue growth for existing customers. Over time, customers will likely expand the service for security and ease of use. FirsTech's management team plans to develop existing and new product offerings with current and future customers, including the "Banking as a Service" solution.
Transaction Review
From a profitability perspective, the bank's ROA is generally comparable to the industry average. ROE is distorted by active acquisition activity. The ROTCE is around 14%, which is in line with industry averages. The NIM declined, primarily reflecting the low interest rate environment in which the bank operates. The bank's credit quality is slightly better than industry averages, with NPLs/Loans hovering around 50 basis points. Over time, the NPL balance has declined as the bank focuses on acquiring high-quality assets and reducing exposure to NPLs.
(Note, loan breakdown information will not be available until 10K is deposited)
Evaluation
The bank is reasonably priced at 12.4x P/E and 1.6x P/TBV. We expect the bank's earnings growth to come primarily from acquisitions. Organic loan growth will likely be in line with inflation. FirsTech, which generated approximately $20 million in revenue, can potentially be a revenue driver in the future. To be more excited about the FirsTech solution, we would need to see a more aggressive market adoption cycle to re-evaluate the solution offered by BUSE.
Risk/Reward
From a risk perspective, the bank saw relatively tepid organic loan growth, primarily reflecting the core market in which First Busey operates.
From a reward perspective, BUSE has proven to be a disciplined serial acquirer to generate growth. Growth in wealth management fees can be positive. Improving efficiency can also drive profit growth. Finally, the FirsTech solution can provide an advantage in terms of revenue growth.
Conclusion
In summary, stocks are valued at an undemanding valuation. Better executed integration and cost reduction initiatives can drive revenue growth without increasing revenue. As the bank continues to generate revenue growth in the fee income and fintech solution, non-interest revenue will grow and change the bank's interest rate sensitivity. At the current valuation, the market is not pricing in the value of FirsTech. With a dividend yield of 3.3%, shareholders are paid to wait.