How airlines are turning to technology to help counter rising fuel costs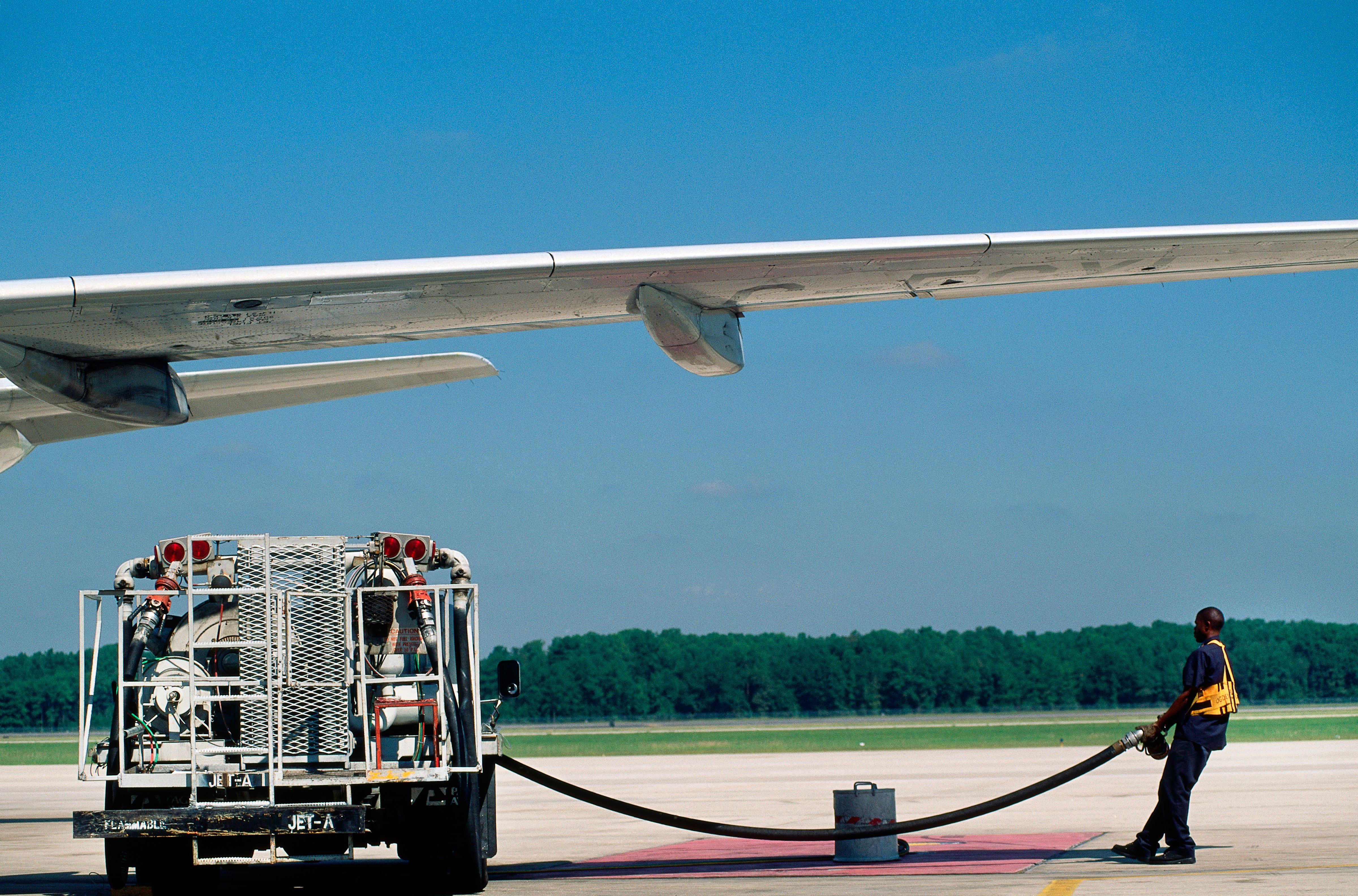 The war in Ukraine caused a domino effect in several industries. The aviation market has seen jet fuel prices soar. Notably, the IATA jet fuel price index has more than doubled since May 2021. Still, flight activity in key regions is approaching pre-pandemic levels. So, in this time of recovery, how are airlines adapting to the circumstances? Simple Flying recently spoke with the management of SITA, the IT provider for the airline industry, about the solutions in place.
Existing shares
Even before the invasion of Ukraine, airlines and airports intended to revolutionize operations to become more efficient. The industry was already bracing for transformations under climate change goals, but the pandemic has catalyzed sustainability motives.
SITA highlights that over the past two years it has accelerated its product development and refined its portfolio to help operators digitalize to create resilient, efficient and sustainable services while improving passenger confidence and convenience at each stage of the journey.
Providing IT services to approximately 400 members and 2,500 customers worldwide, and dealing with approximately 90% of the global airline industry, SITA plays a crucial role in helping airlines achieve efficiency through technology.
There's a lot to consider when it comes to energy efficiency. Photo: Getty Images
Stay informed: Sign up for our daily and weekly summaries of aviation news.
Valuable solutions
During flight, modern systems help carriers reduce fuel consumption by leveraging real-time data to enable more direct and efficient flight paths, saving on fuel costs and minimizing flight delays.
The eWAS pilot integrated into Safety Line's "OptiFlight" reduces fuel consumption and limits aircraft CO2 emissions during key flight stages.
Sergio Colella, President of SITA Europe, told Simple Flying the following:
"The eWAS Pilot solution, integrated with Safety Line's OptiFlight, takes into account historical data and real-time updates of weather, headwinds and tailwinds to optimize the take-off and descent phases of flights. as well as flight paths. Climb fuel savings of 5-6% are possible for each flight, and improved ability to avoid bad weather can improve the safety and comfort of passengers on board.
Covering additional factors, SITA's OptiClimb combines tail-specific machine learning with 4D weather forecasts to recommend personalized gear changes at different altitudes. Photo: Getty Images
There are also notable efforts on the ground. Airports increase their operational efficiency and manage their staff and resources more efficiently with a fully automated and redesigned passenger journey.
Collella added:
"Our airport management portfolio, providing all airport stakeholders with a unified, real-time view of operations across the airport, helps airports optimize runway management to help minimize energy consumption excessive aircraft on the ground. Airport stakeholders can also continuously reallocate staff and resources to where they are needed most, allowing more to be done with less. We are also leveraging this solution to further help airports reduce their energy consumption through monitoring and optimization of certain Scope 3 greenhouse gas emissions, with a trial currently underway with the Palermo airport.
Stay informed: Sign up for our daily and weekly summaries of aviation news.
Wider impact
These initiatives combine well with other SITA programs, such as Smart Path and Flex. These introductions aim to reduce passenger touchpoints, using biometrics and cloud technology. The focus is on travel automation where the passenger's face is their passport and their mobile device is a remote control for travel.
In practice, this biometric overhaul also saves fuel. For example, when Smart Path was deployed at Istanbul Airport, a six-month trial showed a 30% reduction in boarding times, resulting in a reduction in excessive energy consumption due to taxis and waiting times. So there are benefits to be had across the entire operational spectrum.
EUROCONTROL said passenger traffic reached 85% of 2019 levels during the week of May 18-24. Additionally, passenger activity is expected to continue to increase throughout the summer. So, with fuel being a huge concern but demand increasing, airlines will be keen to stay on top of efficiency.
What do you think of these technological initiatives? What do you think of the overall situation? Let us know what you think in the comments section.