New desktop product continues to outperform even as industry changes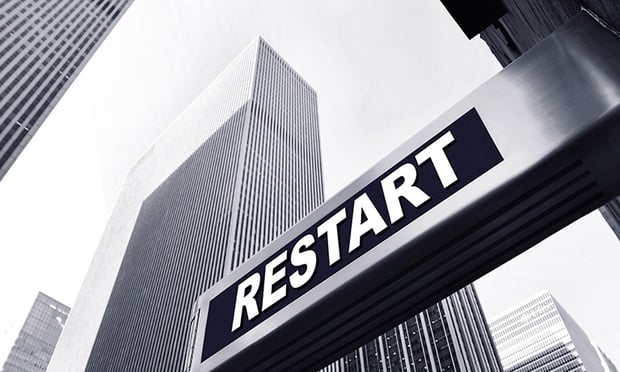 Despite an increase in hybrid work arrangements, the physical office is here to stay – and data captured during the pandemic reveals occupants are choosing a newer and better Class A product when deciding where to put issues.
"The physical office will continue to have a role to play in the future of work," Cushman & Wakefield economist Rebecca Rockey said in a new report outlining the future of the industry across the country. "And while there are a myriad of occupants with very different needs, we know that newer and better office products, which generally perform better, have done so to a greater extent during the pandemic. . And this trend should continue. "
Historically, Class A office products have outperformed, whether during expansions or recessions or in the CBD or suburban submarkets. And in previous expansions, Rockey says, Class A office products represented a ""Disproportionate amount" of absorption compared to other types of products, registering a growth rate of 1.7 times its share of stocks. After Dot Com's collapse, Class A offices accounted for 61.6% of all removals and 35.7% of inventory and after the Great Financial Crisis (GFC) these shares were 78.4% respectively and 45.0%, she says.
But when demand is negative, Class A offices represent a smaller proportion of net absorption: "in other words, it outperforms during recessions, "says Rockey. Over the past three recessions, Class A offices have averaged 38.5% negative absorption versus 42.7% inventory.
"Since net absorption takes into account moves, these numbers clearly demonstrate an outperformance in demand," she writes. "This is made possible by a historical average of 55.5% of all new rental activity occurring in Class A assets, a deviation of 13 points above the historical share of the overall office inventory which is Class A (42.5%).
And within class A, new assets are outperforming. The pre-COVID comps Rockey cites in his research show the premium paid in rents achieved in new Class A assets was 16.4% nationwide, and the premium was wider in suburban markets , at 33.1%, compared to CBD (4.1%).
Step into the pandemic: While the fundamentals have taken a hit, "many of the same demand trends that existed before COVID-19 remain true," Rockey said. Class A product was not as badly affected as other types of products, accounting for 40% of negative absorption and half of all office stock in 2020 and 50% of negative absorption this year.
"Historically, this 'proportionate' impact has occurred with every recession (in 2002 and 2009) just before a pickup in absorption that is specifically driven by class A demand," she says. "Given the unique aspects of COVID-19, although the timing of a resumption of uptake is less certain than usual, it is clear that Class A will overtake the overall market as it did at the start. previous expansions. "
More than half of all new leases signed during the pandemic were concentrated in Class A offices, and the premium for new assets is 35.2%, more than double the pre-COVID figures. Rockey also notes that rents in the CBD have tended to move more strongly than rents in the suburbs, and states that "these results are consistent with the anecdotes of a flight to quality and intense competition among occupants for the best space. They are also consistent with the reality that the older, lower quality office stock will bear the brunt of current market conditions. "
Of course, these findings come up against another trend in the office space: the push towards remote working and the decline in overall office demand. However, recent signs suggest that this is a temporary blip.
Most recently published VTS Office Demand Index (VODI) shows that new office demand peaked in 15 months in August and is now just 13% below pre-COVID-19 levels.
"When the pandemic first struck and the world came to a standstill, there was a clear correlation between the increase in COVID-19 cases and the decline in demand for office space – as cases were increasing, demand was decreasing, "VTS CEO Nick Romito said in prepared comments. "Now, even though the cases have increased exponentially over the past few months due to the Delta variant, we don't see the same correlation.
"While it may be a little premature to say that there will never be a material impact on new demand and office employment at this time, we don't see it. Companies, even late, make plans to bring their employees back to the office and that bodes well for the office market.