Silver markets continue to build a base of support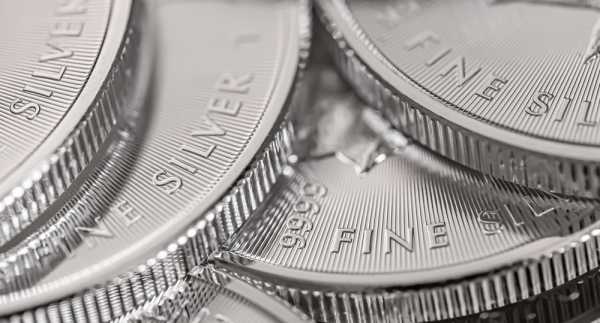 Technical analysis of silver markets
Silver markets fell slightly during Thursday's trading session as we continue to bounce between the 50-day EMA above and the 200-day EMA below. Typically, when you see the market bouncing between these two moving averages, you are in the middle of a "compression" that could cause a bigger move. If we break above the 50-day EMA, it is very likely that we will try to aim for the $25 level, maybe even the $25.50 level.
Alternatively, if the market fell below the $24 level, it would not just cross the 200-day EMA. This would of course be a very negative turn of events and could send this market down much lower, possibly reaching the $23 level next, maybe even the $22 level after that. In this scenario, the market would have abandoned the uptrend and the pullback would have been a selloff instead.
Ultimately, you should pay close attention to the US Dollar Index, as it has a strong negative correlation with the silver market. Silver tends to be quite volatile as a whole, so you need to be careful with your position size, and therefore you need to pay close attention to it. Ultimately, it's a market trying to determine whether or not it's going to keep going up, or whether it's going to keep bouncing back in that general vicinity. All things being equal, silver is either preparing to rebound higher or the pullback will turn into a major uptrend breakout.
Silver Price Prediction Video 08.04.22
For an overview of all of today's economic events, check out our economic calendar.