Trump defeats Biden | Chief of Lake Mills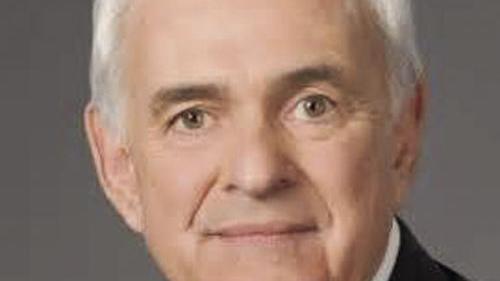 When speaking to FOX News on Sunday about the deadly invasion of the United States Capitol on January 6, former President Donald Trump described the attendees as follows: "They were peaceful people, they were great people. "
Now I am as guilty as the rest of my tribe of journalists in paying way too much attention to former President Donald Trump and his name far too little.
This interview excerpt shows all too well what Trump knows: "There is no such thing as bad publicity." The guy's had a life of bad publicity, the kind that only a fanatic, ignorant, con artist can have. And he became President of the United States.
But in the media, that loathing outweighs Joe Biden's skill each time. Ho hum.
This is especially true because Trump keeps showing his cockiness, starting and ending with the "big lie" that he actually won the 2020 presidential election when he decisively lost. This whopper has led a rampaging mob to Capitol Hill, where several have died, and likely hundreds of his base will serve serious prison sentences for participating.
Meanwhile, Uncle Joe is content to save us from a pandemic and right all the wrongs that Trump has somehow made the millions of people on his base blindly accept, presumably because he pushed their xenophobia buttons. But Joe gets the small end of the stick.
Why? A pro-Biden PAC memorandum argues that "Democrats need to communicate much more aggressively."
It's not that. Democrats could hold their breath until they turned blue and they still wouldn't match the red-faced Donald Trump, who never heard a fact that he couldn't turn into fiction. Compare that to good old man River Joe Biden, who continues to ride like he has for ages in Washington, and that's what he's bragging about.
Experience is a wonderful thing. That's what gets the job done in the long run, but that's not the point. It's a long race, like a tortoise and a hare. There is no glamor compared to the rush that comes from brash buffoonery. And those of us in the media are drawn to brash buffoonery.
There is a danger in being the guy who relies on the message of stability. Because if something goes terribly wrong – say, after the decision to withdraw from Afghanistan, the Taliban takes over with little resistance (and it's a "when" not a "if"), there will be doubters who will come out of the woodwork; Trump and others proclaiming loud and clear, "I told you so," no matter what they actually said, then your conclusion will be thrown in your face.
The same reaction will happen the next time you utter one of your world famous blunders, no matter how mundane it is. Count on everyone, and I mean everyone, publicly dreaming about how confused you are, even if your main enemy has been since the day you were born.
And what do you call your Republican opponents? They are either wacky conspiracy theorists or calculated political robots who exploit the fact that their million-strong base is made up of citizens whose confusion is targeted because they no longer know what to believe. This is because "lying politician" is redundancy.
So this is our dilemma. I ask for sympathy for us soulless souls in the media. We would like to cover the background and the issues and stuff like that, but we would talk to ourselves.
Besides, our bosses, who respond to scam companies, very nervously monitor ratings and traffic numbers and will get rid of our relics and go for the young sensation, which is still cheaper.
So those of us who can comply and learn what search engine optimization is, very quickly understand that Donald Trump is driving traffic, and not Joe Biden. So blame it all on the tyranny of algorithms. And U.S.
Bob Franken is an Emmy Award-winning reporter who covered Washington for over 20 years with CNN; the opinions are his.