Ukraine Crisis: India's Judgment Day to Confront External National Security Challenges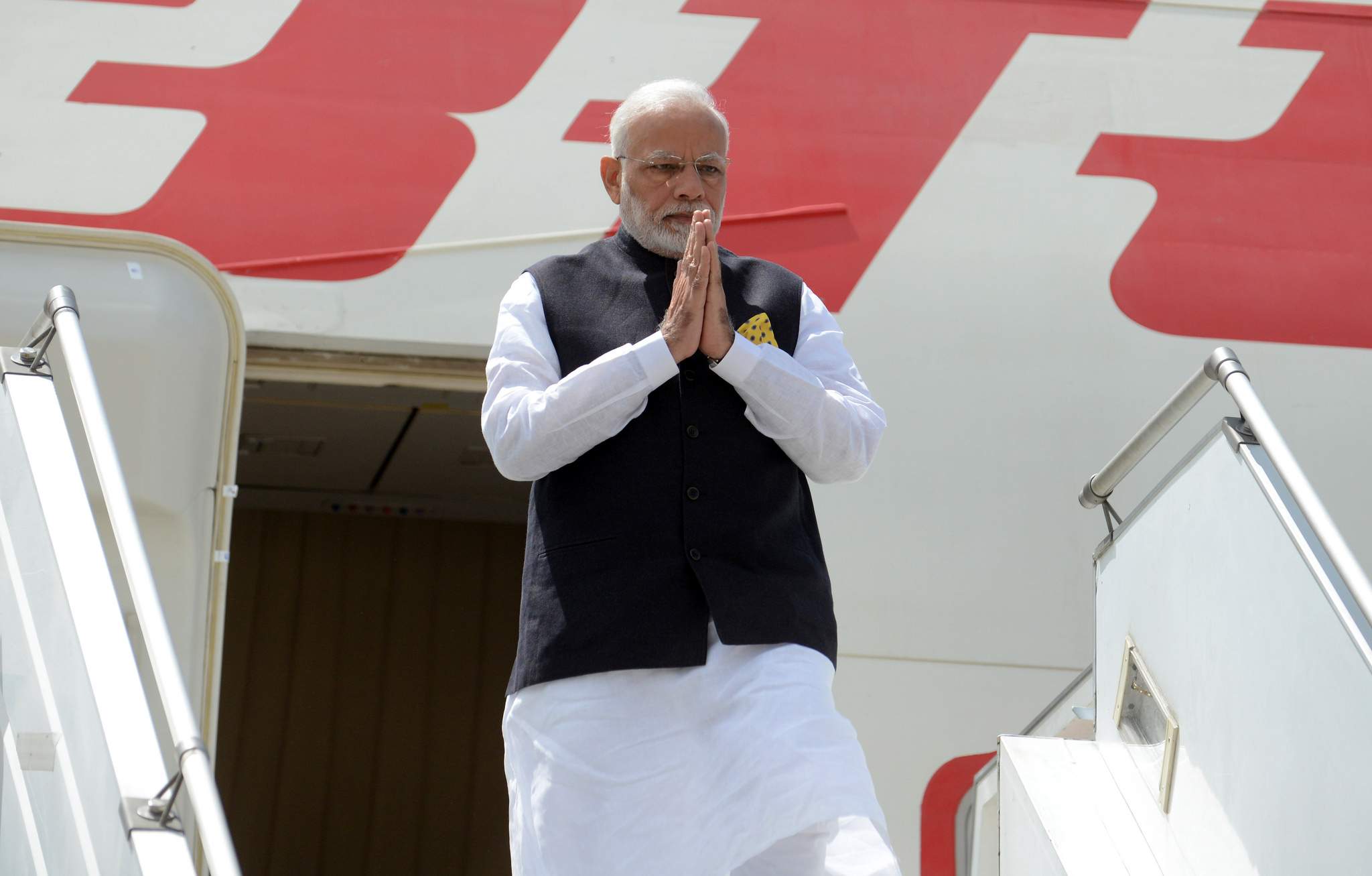 Jhe Western world has confined itself to a role of mere spectator watching traumatized Ukrainians from safe bubbles who bravely fight their own decisive battle against an aggressor state, the economic sanctions imposed by the United States and other European members on the Russia are doing nothing but a face-saving exercise and exposing the failure of the US-led coalition to secure peace and territorial integrity for its friends in the region.
This recent debacle has created a dilemma for India, which is dozing on a tightrope to effectively balance its relationship with Russia and Western allies. This is evident by the fact that India chose to abstain and not vote for or against the UN Security Council resolution drafted by the United States to halt Russian military advances against Ukraine. and compelled her to come to the negotiating table to resolve disputes diplomatically.
In an article published by Sameer Lalwani and others for Stimson Center have shown that precisely 86% of Indian military equipment is of Russian origin and that the country is still heavily dependent on Russia for spare parts and regular maintenance of this equipment.
But cooperation between the two nations is mostly limited to the defense sector, with Russia not even among India's top 20 trading partners. Bilateral trade between the two countries is less than $10 billion.
On the other hand, the United States is India's largest trading partner with a Trade volume above $100 billion in 2021. Similarly, India receives $14 billion in foreign direct investment (IDE) of America which is just behind Singapore.
These statistics largely explain that our economic interests are more oriented towards the Western world, but unlike them, India cannot take a clearer position and dare to speak out against invasion, because it could compromise the ability of defense because of its strong dependence on the Russian military complex.
The cordial relationship between the two countries has stood the test of time. India, Yugoslavia and Egypt established the foundation of the Non-Aligned Movement (NAM) in 1956. The aim was not to join the American/Soviet power blocs during the Cold War, but India , due to its early socialist outlook, deviated from its early non-aligned. position aligned next to this last power.
Under the leadership of Indira Gandhi and Leonid Brezhnev, the two countries signed a security pact according to which the Soviet Union was bound to defend India in the event of external aggression, this treaty obligation greatly helped India in the 1971 war against its eastern neighbor when Soviet nuclear submarines blocked the United States 7th Fleet in the Bay of Bengal and this moment became a decisive factor in the liberation of Bangladesh from Pakistani occupation.
The Soviet Union which later became Russia vetoed sanctions against India after the 1974 and 1999 nuclear tests. In the Kargil conflict as well, India received imperative support from Russia. Similarly, Russia has always come to India's rescue on the controversial Kashmir issue at critical UNSC junctures.
Even though India is now one of the key members of the Quad and a major strategic ally of the United States in the Indo-Pacific region, it has not completely abandoned its habit of neutrality and that is why it has supported Russia in the current conflict, but Russia returns the same gesture and supports India in an escalation with China or Pakistan? We already know the answer, it probably won't.
In last year's Galwan Valley clash between the Indian Defense Forces and the Chinese People's Liberation Army, the former lost 20 soldiers in a violent and bloody clash. At that time, Russia took a minimalist position and even ruled out mediation between Asian powers. This reversal is not brutal but over the decades, economic ties and strategic cooperation between Russia and China have been strengthened to tend towards a balance in the face of Western power.
The unfolding standoff between Russia and Ukraine poses a big challenge to Indian foreign policymakers. New Delhi regularly loses a trusted and reliable partner due to its collaboration with America and European countries. If the tension with China escalates into a full fledged non-nuclear military conflict, India will be stabbed by its newly founded allies and suffer the same fate as Ukraine, if not worse.
india High The generals and marshals have attempted to instill public confidence as they argue that India has the sense and the wherewithal to deal with the formidable threat of two-front war scenarios involving China and Pakistan.
In 2019, India faced a real war situation after the Indian Air Force broke into Pakistani territory to strike at suspected terrorist camps in Jaish-e-Mohammed. The skirmish between sub-regional nuclear nations revealed India's self-proclaimed superior power.
India has largely failed on all fronts, we have shot ours Mi17 military helicopter in friendly fire which killed 6 IAF personnel, India also faced huge embarrassment when its MiG21 Bison plane crashed in neighboring territory and Pakistan got its hands on on living war booty show the world that they have successfully captured a POW. More importantly, due to the lack of proper communication channels between the Ministry of Foreign Affairs and the Department of Defense, India has lost out badly to Pakistan in building a media narrative in its own favor.
India needs to pull itself together, the wisdom of complacency and blind praise for Indian military forces will not help maintain deterrence let alone secure borders. The government must focus on expanding the ingenious defense capability that is in its infancy, while India must diversify its defense purchases to erase the inelasticity to our dependence on screws from Russia for critical technologies and platforms.
[Photo by G20 Argentina via Flicker]
Ajit Singh is pursuing his Bachelor of Education at St. Aloysius College, Jabalpur, India.